Grand Tour of the Cosmos (SOLD OUT)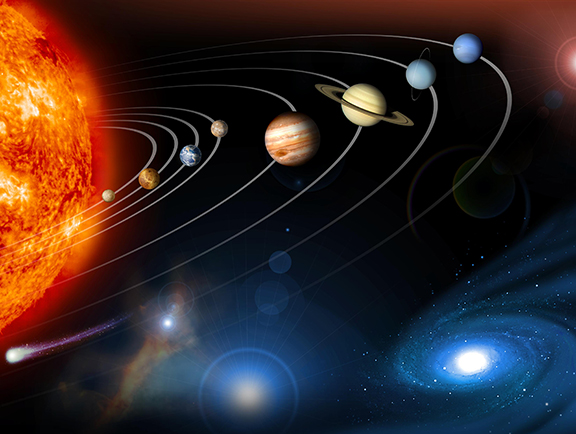 Planetarium
50 St. George Street
Toronto

April 25, 2019

Showtimes: 7:00pm - 8:15pm
Rocket away from the Earth on a tour through our solar system and beyond. Starting with highlights from the Toronto night sky, this show will take you on an epic cosmic journey. We'll follow human spacecraft on their visits to the planets and moons of the solar system, then warp far beyond the furthest reaches of human exploration to visit exoplanets, galaxies, quasars, and the very edge of the observable universe. This show is intended for audiences aged 8 and older, although families with younger children are welcome to attend.
There are no refunds or exchanges available for these tickets. Please make certain that the date and time of the show work well for you before reserving tickets.
If you have questions, please contact us at planetarium@universe.utoronto.ca
Please arrive 10 minutes before your show. To ensure the best experience for guests during shows, the doors to the planetarium will be closed and locked to outside entry for the duration of each show. If you arrive after the scheduled start time of your show, you will not be able to enter the planetarium and your ticket will not be refunded or transferred to another show.
For directions to the planetarium, please see our Contact page.
Event
Price
Available Tickets
Cart
Grand Tour of the Cosmos: April 25, 2019 - 7:00pm

$

10.00
0
Grand Tour of the Cosmos: April 25, 2019 - 8:15pm

$

10.00
0